As it was promised before we continue with the series of interviews with real pilots who are also Alpha-testers for World of Planes MMO.
Today we proudly present you an interview with hawkdriver9 - US MilitaryMaintenance Test Pilot and WoP Alpha-test pilot as well
_________________________________________________
Zakzak:
Introduce yourself, please

HawkDriver9:
Good afternoon everyone let me first say what an honor it is to be able to address all of you within the WoP community, and how fortunate I feel to be among your ranks. My name is Matthew Smith; I'm a 44 year old Military Maintenance Test Pilot and Civilian Commercial Instrument Rotary/Fixed Wing Pilot living in Texas, United States of America. Some of you have already shot me down more than once, in World of Planes, and you'll probably recognize me better as hawkdriver9 in the simulation or hawkdrvr09 on the message boards.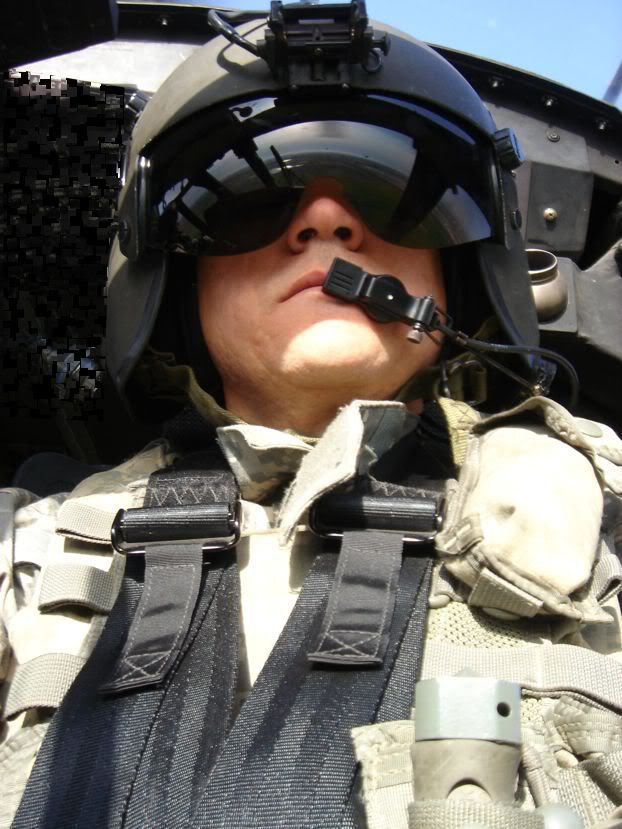 Zakzak:
Tell us about your flying experience: where didyou study to become a pilot? where did you serve?

HawkDriver9:
I caught the flying bug as a young man, my uncle held a private fixed wing license, and talked to me about flying as much as he could prior to passing away. From an early age, I knew it was what I wanted to do, and I set out about accomplishing the goal. I knew that I couldn't afford to do it on my own, so I decided to try and have the US Army pay for it.

I became a US Army Officer through Officer Candidate School and applied forflight training even before I earned my commission. Luckily I was selected andupon pinning on my gold bar I was given a flight school date, that was over 20years ago.

I've served in Bosnia and Herzegovina and the current conflicts that we've been in over the last 10 years and have served in many capacities. Throughout those years, I've flown the UH-60 Blackhawk, the OH-58, and the UH-1 Huey, and I have to be honest, I love the UH-1 the best. During all the years and all ofthe deployments, one common thread is there; it's really difficult being separated from your friends and family. It's also very hard knowing how much you miss and love your family and friends and seeing how some are not given the same basic freedoms and considerations that we all enjoy. I would like to see everyone on this earth be given the same opportunities to make the most of their lives

I can honestly say though, even after over 20 years of Military Aviation Service, there isn't a time that I don't look down at my hands or catch my own reflection in the windscreen and think about what a cool job I have. Being a maintenance test pilot definitely has its moments, there is nothing like taking up an aircraft that you know is broken to duplicate a problem so that it can be repaired correctly. Also, there's nothing like taking an aircraft up after it has been modified or repaired and certifying it safe before anyone else is allowed to fly it. Your reputation is really on the line when people's lives depend on you doing your job correctly.
Zakzak:
Tell an interesting story from your piloting experience, please?

HawkDriver9:
You know, this was a tough one, I've been on more combat missions than I can count, and on more test flights than that, but, I can't tell a story that could even compete with the sensationalism we all see on TV, or in the movies every day, so I thought I would tell about something a little more close to home.

A few years ago during a day of Air Assault Missions my co-pilot and I were departing an LZ. Upon our take off we needed to make a turn to the left to get into the wind and clear all obstacles.

My co-pilot, a young lieutenant wa sflying, and for the first time that day I was managing the flight versus wiggling the sticks. The aircraft continued the left turn, un-commanded, and inless than a second the spin was unrecoverable. I tried to give my co-pilot instruction on what to do, but the aircraft was going down regardless of our actions, and the centrifugal force had me pinned against the right hand door,so for all of my experience there was nothing I could do to stop this from happening. We were in a fixed pitch high power setting, lowering the collective only exacerbated the situation, but, at the power setting, trying to fly out of it was not an option...

We impacted the ground at an estimated 39 times the force of gravity, I know, it's hard to get that great of a rate of descent, but, analyzing the footage, engineers came up with that number, I'm not going to argue. The aircraft impacted the ground and stayed upright, luckily it didn't start on fire, but the resultant force caused such severe compression of the aircraft, that a dear friend, one of the crew chiefs in the back, along with ayoung lieutenant were killed. Myself, my co-pilot, and the other crew chief survived, but not without sustaining fairly significant injuries. To this day after numerous surgeries, I have more metal parts in me than an old car. I still love flying, and didn't hesitate for one second getting back in the cockpit, and wasn't fearful doing so.

No matter what we do in life, there are risks. The moral of the story, in flying, takeoffs are optional, landings are mandatory.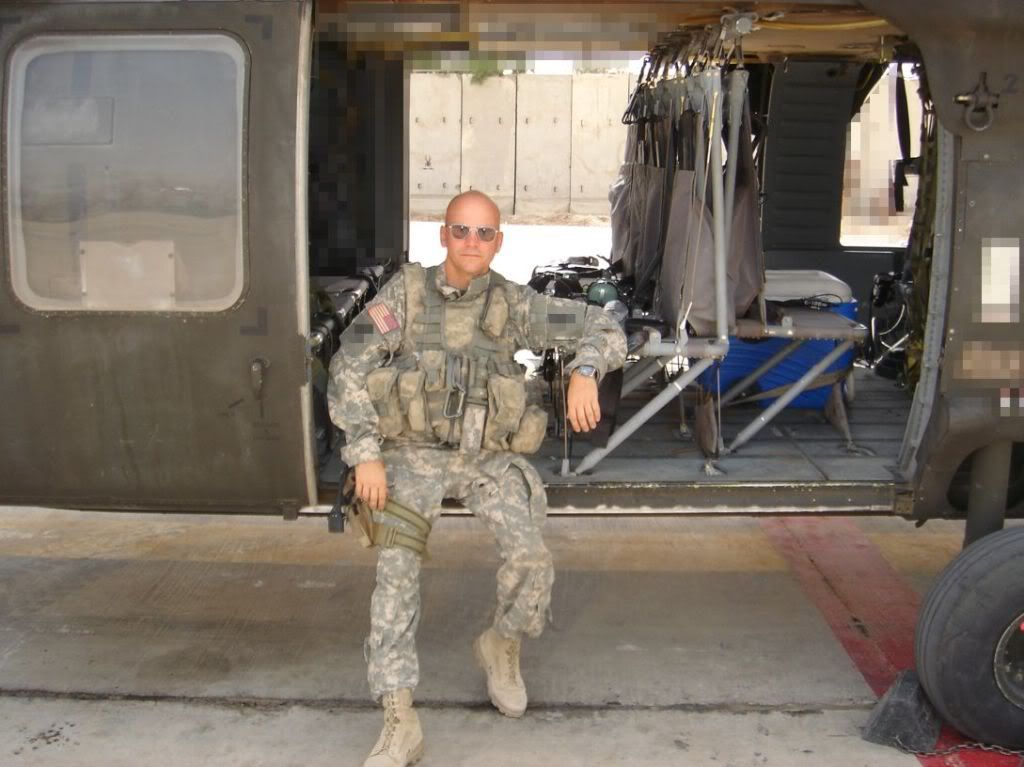 Zakzak:
Can you please tell about your favorite flight sims that you've played before?
HawkDriver9:
I started way back flying on computers with Microsoft Flight Simulator 1 on an old TRS 80 computer back in 1981, which sort of cultivated my desire to become a pilot. I look back now and sort of chuckle at where we've come with flight sims. Seriously, flying World of Planes now, what beautiful graphics both in the Aircraft Model but in the terrain and buildings as well, one word, unreal. I helped with the Beta Test of Fly and Fly 2 back in 2000, and was amazed at the advancements then, but really thought that no one could outdo the Microsoft Flight Simulator franchise, especially in FSX, but again, I fly WoP and I'm just amazed.

As far as classic or legacy war birds, I have no experience in real life, but, enjoyed the premise. I got the bite first with Microsoft CombatFlight Simulator 2, WWII Pacific Theatre, but left it at that. I started longing for that legacy combat flight simulator environment again, and stumbled on to WoP, but went to Wings of Prey due to World of Planes not being released yet. I know this is getting old, but, you just can't compare to what the folks at Gaijin are doing.
Zakzak:
What do you think about World of Planes?

HawkDriver9:
I love the genre that it is based off of. You can play a lot of flight sims, a good number of them are modeled after today's advanced fighters, and you lose some of the "flying" aspect of it. Smart weapons and autopilot settings take away from flying and fighting an aircraft. WoP brings you back into the world of using airspeed to your advantage, bleeding it to engage a ground target, or gaining it to outmaneuver an enemy in the air. The airframe as a combat platform becomes an extension of you, and your ability to understand the aircraft and how to deploy it becomes key.
Zakzak:
A few words about your Alpha-testing experience in World of Planes, please?
HawkDriver9:
First, I need to say my sincerest thanks to MACADEMIC, last weeks featured interview. It was him that introduced me to the development folks and moved me down the road to becoming part of the Alpha-test project. After reading hi sinterview, I'm humbled at his accomplishments in the Aviation community. So, thank you MAC.
Second, thank you to all of the developers and management personnel for allowing me to be a part. I love this simulator from the flight modeling to the amazing graphics to the customization of the simulation experience. My only complaint is that as a tested combat pilot, I'm not very good in the simulator world, I get shot down by most of the other Alpha-testers, I think that I am there for target practice, ha-ha.

The thing about World of Planes that is awesome is that I'm learning, and at release time, I think that they are going to have a combat simulator that will welcome new folks to combat flight simulation as well as those that are "old salts". Each time that I get an opportunity to fly in WoP, I can't wait for it to load up and connect, I feel like a young child opening a present each time, and to be as old and experienced as I am, that's an amazing accomplishment on the part of Gaijin.
The combat is just outrageous; I immediately take off and am in a fight for my life. As my simulation body begins to black out from high G maneuvers, or the plane begins to slip into a spin or a stall, I'm increasing or decreasing throttle as appropriate applying pedal, or just plain changing the severity ofthe maneuver, that's realism.

Zakzak:
Thank you a lot for this interview, Matthew! It's been a pleasure to get to know you and I'm glad you are with us in the World of Planes community.

HawkDriver9:
This is my first time in an MMO flight simulation community or really any online simulation community period, but to date, it has been nothing but a pleasure.The sense of community has been great. Again, I just can't wait to get in and at it, mostly shot down, by folks like MAC and Glo.
To anyone waiting for the final release, be anxious, I think that you will be amazed at what you are going to get with regards to a MMO environment and flight simulator. It's been fun so far, I can't wait to see everyone that will be in the skies at release time. I'll be a lot better then, watch out!

_________________________________________________
Thanks again, Matthew!
And I must admit that personally I'm very excited about these interviews with such fascinating people as Hawkdriver9 and MAC.
Well, there is going to be more special interviews with real pilots and they will be presented to you right here at the forums of World of Planes!
Keep in touch!