The last skin to unlock with the Fw190-A5 has a black & white checkerboard nose..... there is an interesting story behind the nose art......
In the spring of 1943
Jagdgeschwader
1 were operating from bases in Holland at Arnham-Deelen , thier purpose was to intercept Allied formation
on there way to and back from targets over Germany....
This photo taken in May 1943 show's a plain nose on this 1/JG aircraft... although it does show the recently applied National black / white spiral spinner
.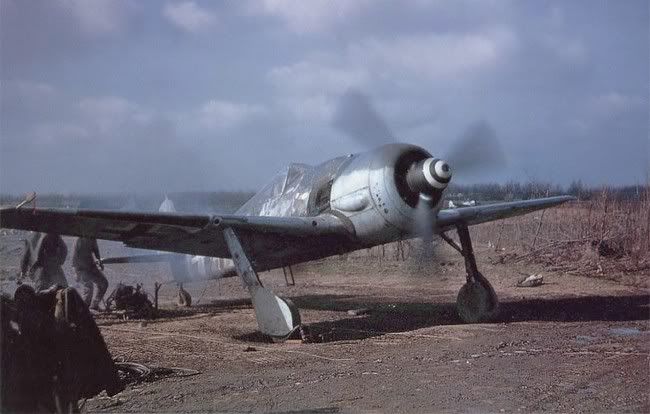 By July 1943, the nose cowling on the 1/JG 1 aircraft were painted all white.... this was used to help unit ID during
combat and assist in forming back up for succesive passes against Allied bombers.........
.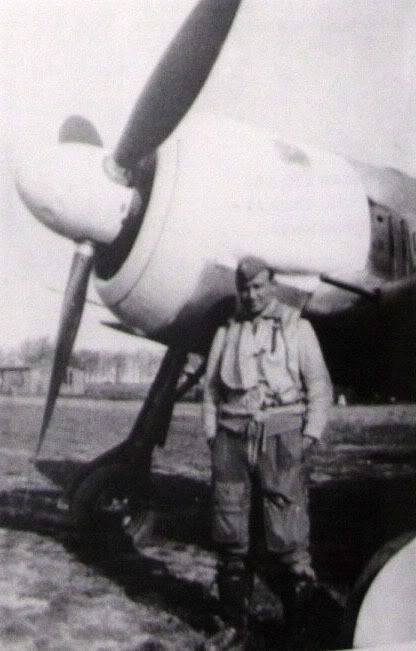 However.... by September 1943, the unit had to alter the ID scheme with the introduction of black horizontal stripes,
this was due to the arrival in the European theatre of early P47's with white rings on thier forward nose cowlings.........
.

By December 1943, this had evolved into the checkerboard pattern, 1/JG 1 had black & white,
2/JG 1 painted thier's black & red, with 3/JG 1 painting thier nose's black & yellow..................
.
This however proved to have consequences....... during the spring of 1944, while still at Deelen, the units aircraft had intercepted Allied
aircraft over Holland....on this day the AA gunners registered the approach of a group of aircraft at speed. Thinking that the Staffel was
going to do a fly past for moral...... they did not open up as the aircraft were identified with black & white noses. They were actually USAAF
P47's from the 78th Fighter Group with....yes Checkerboard nose's......... Deelen was strafed without mercy.
Almost overnight , the markings were removed , although there are some photo's showing 2/JG 1 still having the interim black & red
horizontal stripes as late as June 1944.... Just one small detail.... by December 1943 1/JG 1 Fw190's were mostly A6 models not A5's
Still Gajin still have added a lot of authenticity to the skins in game.... a nice touch.